Ergonomic gaming chairs
are designed to provide comfort and support during long gaming sessions. They are specifically engineered to promote good posture, reduce strain on the body, and enhance overall gaming experience. Here are some key applications and benefits of ergonomic gaming chairs:
Posture support: Gaming chairs are designed with ergonomics in mind, featuring adjustable elements such as lumbar support, headrests, and armrests. These features help maintain a proper sitting posture, reducing the risk of back, neck, and shoulder pain caused by prolonged sitting.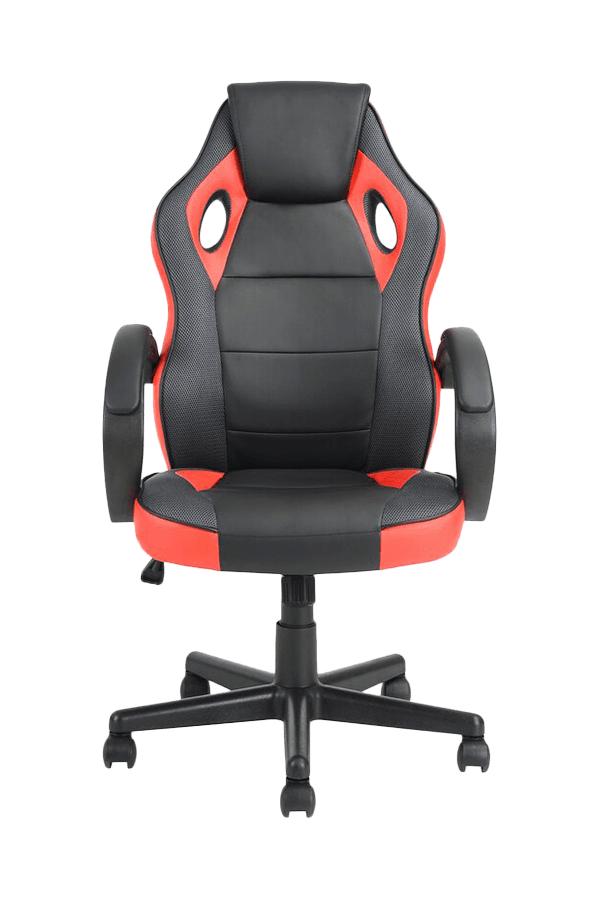 Comfort and endurance: Gaming chairs are built with high-quality materials and padding to offer maximum comfort. They often have additional cushioning in the seat and backrest, providing a plush and supportive surface for extended periods of sitting.
Enhanced focus and concentration: A comfortable gaming chair can help you stay focused and immersed in your gaming experience. By providing proper support and reducing discomfort, it minimizes distractions and allows you to concentrate on the game.
Improved circulation: Ergonomic gaming chairs often have adjustable seat height and tilt features, which can promote healthy blood circulation. By allowing you to find the optimal position for your body, these chairs help prevent numbness and improve overall blood flow.
Customization options: Many gaming chairs come with a range of adjustable features, including seat height, armrest height, and tilt angle. These customization options allow you to tailor the chair to your specific preferences and body type, ensuring a comfortable and personalized gaming experience.
Health and well-being: Gaming chairs can contribute to your overall well-being by reducing the risk of musculoskeletal issues associated with prolonged sitting. By providing proper support and promoting good posture, they help alleviate strain on the spine, neck, and shoulders, reducing the likelihood of chronic pain and discomfort.
Versatility beyond gaming: While gaming chairs are primarily designed for gaming, their ergonomic features make them suitable for other activities as well. Whether you're working from home, studying, or simply relaxing, an ergonomic gaming chair can provide the necessary support and comfort for extended periods of sitting.
Overall, the application of ergonomic gaming chairs extends beyond gaming itself. They offer a combination of comfort, support, and customization, promoting better posture, reducing the risk of strain and pain, and enhancing overall well-being during extended periods of sitting.