PRO FABRIC GAMING CHAIRS
There are a lot of different gaming chairs in the market, each with their own unique features. Choosing one that fits your needs is a challenging task. However, it can be made much easier with a little research and knowing what to look for in a good gaming chair.
Ergonomics
A
good gaming chair
will help you maintain perfect posture while sitting down to play. Moreover, it should also offer lumbar support, ergonomic headrests, and adjustable armrests to keep you comfortable during long sessions.
Breathability
Fabric is a common choice for gaming chairs because it's more breathable than faux leather or PU leather, which means less sweat and retained heat. The downside is that it's less resistant to water and other liquids than leather, so it can absorb stains and spills more easily.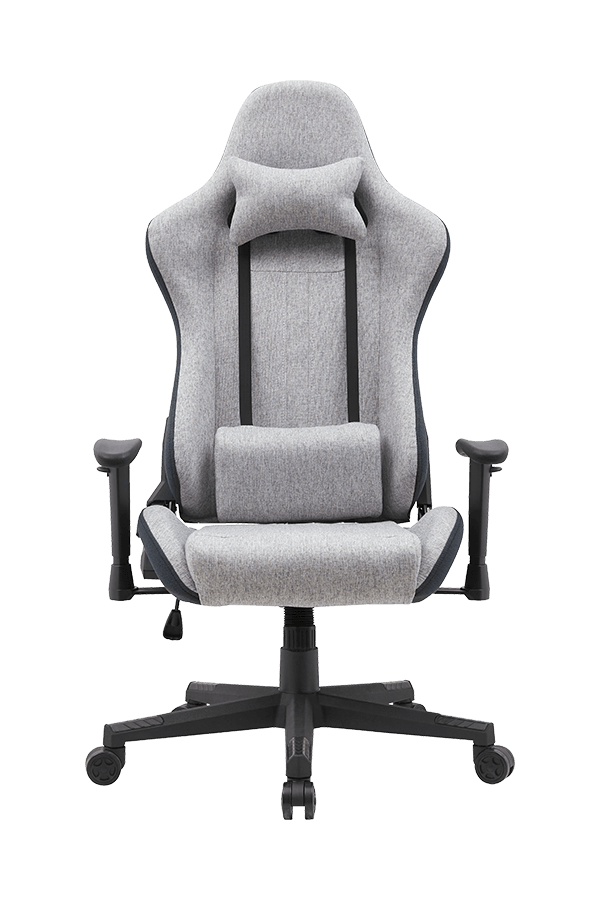 Comfort
A quality gaming chair should be comfortable to sit in for long periods of time, even if you're a big guy or tall girl. For this reason, many manufacturers have designed seats with added lumbar and neck support to provide the most supportive seating possible for gamers of all sizes.
Sensory Appeal
Fabric gaming chairs have a soft, supple texture that provides a great sensory experience, especially in a dark environment. They are also more abrasion-resistant and better suited for gaming than synthetic fabrics.
Thermal Consistency
Fabric offers consistent heat retention, so it won't overheat if you keep your computer on for extended periods of time. Furthermore, enhanced breathability helps to dissipate excess body heat, which can be especially helpful in warmer weather.
Real Leather
There's no question that real leather is the ultimate gaming chair material, but it's not always affordable. Fortunately, a growing number of fabric gaming chairs are making use of synthetic materials that mimic the look and feel of leather, while still being affordable.