Gaming chairs can vary widely in terms of the ergonomic features they offer. However, many gaming chairs are designed with specific ergonomic features to provide comfort and support during extended gaming sessions. Here are some common ergonomic features that gaming chairs may offer:
Lumbar Support: Many gaming chairs include adjustable lumbar support that helps maintain the natural curve of your spine and reduces the risk of lower back discomfort.
Adjustable Armrests:
Ergonomic gaming chairs
often have armrests that can be adjusted in height, width, and angle. This customization allows you to find a comfortable position for your arms and shoulders.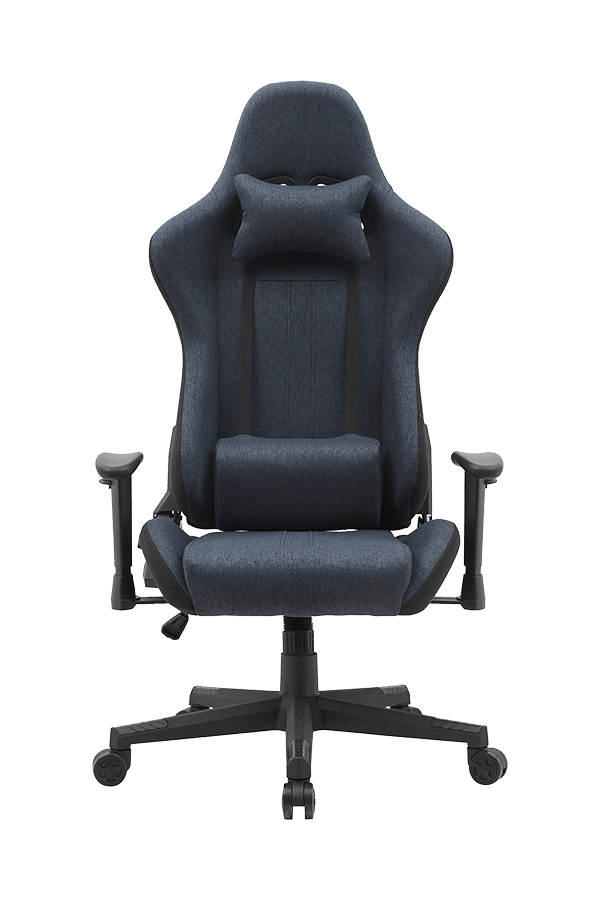 Recline Mechanism: A recline function allows you to adjust the angle of the backrest, which can provide varying degrees of comfort and relaxation during gaming or breaks.
Headrest: A built-in headrest or adjustable headrest pillow can support your neck and head, reducing strain on your cervical spine.
Seat Height Adjustment: The ability to adjust the chair's height ensures that your feet can rest flat on the ground, promoting proper posture and reducing pressure on your legs.
Seat Depth and Width: Chairs with adjustable seat depth and width allow you to find the most comfortable fit for your body, avoiding discomfort caused by cramped or oversized seating.
Swivel and Casters: The chair's ability to swivel and move smoothly on casters allows you to easily reach different areas of your gaming setup without straining.
Tilt and Rocking Mechanism: Some gaming chairs come with tilt and rocking features, allowing you to lean back or gently rock back and forth to relieve tension and provide relaxation.
Materials and Breathability: Ergonomic gaming chairs often use breathable materials like mesh or fabric to prevent overheating and promote comfort during longer sessions.
Cushioning and Padding: High-quality padding and cushioning on the seat and backrest contribute to comfort by reducing pressure on your body.
Adjustable Neck Pillows: In addition to headrests, some gaming chairs offer adjustable neck pillows to support your neck and upper spine.
Memory Foam: Some chairs incorporate memory foam in the seat and backrest for a more customized and comfortable feel.
Weight Distribution and Support: Ergonomically designed chairs distribute your weight evenly, reducing strain on specific body parts.
Footrest: Certain gaming chairs feature a retractable or detachable footrest for additional comfort and relaxation.
Built-in Accessories: Some gaming chairs include built-in features like cup holders, speakers, and USB charging ports for added convenience.
When evaluating a gaming chair's ergonomic features, it's important to consider your individual needs and preferences. Look for chairs that offer a combination of features that will support your posture, reduce discomfort, and provide overall comfort during long gaming sessions.