Ultimate gaming chairs
are designed to provide an enhanced gaming experience by offering comfort, support, and functionality tailored specifically for gamers. Here are some key reasons highlighting the importance of ultimate gaming chairs:
Comfort and Ergonomics: Gaming sessions can last for hours, and sitting in an uncomfortable chair for extended periods can lead to discomfort, fatigue, and even health issues. Ultimate gaming chairs are ergonomically designed with features like adjustable lumbar support, headrests, armrests, and seat height to ensure optimal comfort and reduce the risk of strain or injuries. They provide proper posture alignment and support to the back, neck, and arms, allowing gamers to focus on their gameplay without discomfort.
Improved Gaming Performance: Gaming chairs are built to enhance gaming performance by providing a comfortable and immersive experience. The ergonomic design and adjustable features enable gamers to maintain a proper posture and reduce fatigue, allowing them to stay focused and perform better in their games. The chairs often have features like built-in speakers, subwoofers, and vibration motors that enhance the audio and gaming experience, further boosting performance and immersion.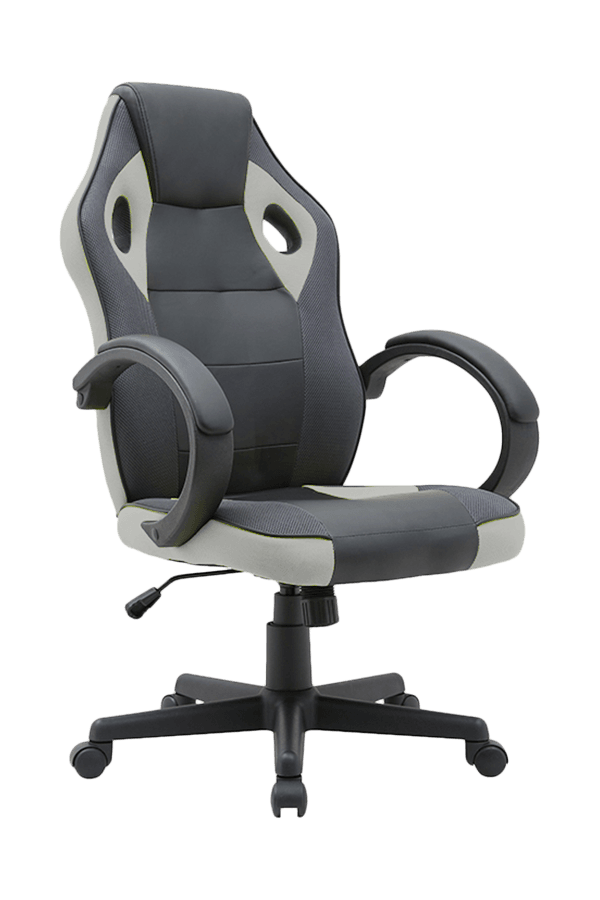 Durability and Longevity: Ultimate gaming chairs are built to withstand the rigors of intense gaming sessions. They are made from high-quality materials and undergo rigorous testing to ensure durability and longevity. Investing in a well-built gaming chair means it can withstand regular use and continue to provide comfort and support for an extended period, making it a worthwhile investment for dedicated gamers.
Gaming-Specific Features: Gaming chairs often come with gaming-specific features that enhance the overall gaming experience. This includes features like built-in cup holders, side pockets for storage, adjustable recline angles, and swivel capabilities. These features add convenience and functionality, allowing gamers to have easy access to their drinks, controllers, and other gaming accessories without having to leave their seats.
Health and Wellness Benefits: Sitting in an improper posture for extended periods can lead to health issues such as back pain, neck pain, and poor circulation. Ultimate gaming chairs address these concerns by providing proper support and alignment to the body. They promote healthy sitting habits, reduce the risk of musculoskeletal problems, and improve blood circulation, ultimately contributing to better overall health and well-being.
Style and Aesthetics: Ultimate gaming chairs are designed to look sleek, stylish, and modern, often incorporating gaming-inspired aesthetics. They add a visual appeal to gaming setups and create a dedicated gaming environment. Gaming chairs come in various designs, colors, and materials, allowing gamers to personalize their gaming space according to their preferences.
In summary, ultimate gaming chairs play a significant role in providing comfort, support, and functionality tailored for gamers. They enhance gaming performance, promote healthy sitting habits, offer durability, and contribute to an immersive and enjoyable gaming experience. For dedicated gamers, investing in an ultimate gaming chair is an important consideration for long gaming sessions and overall well-being.