Choosing
fabric gaming chairs
offers several advantages and benefits compared to other types of gaming chairs. Here are some reasons why you might consider opting for a fabric gaming chair:
Comfort: Fabric gaming chairs tend to offer excellent comfort due to their soft and breathable upholstery. The fabric material allows for better airflow, preventing excessive heat buildup and keeping you cool during long gaming sessions. The cushioning and padding in fabric chairs provide a comfortable seating experience.
Durability: Fabric gaming chairs are typically made from high-quality and durable materials that can withstand regular use. The fabric upholstery is often resistant to wear and tear, ensuring that the chair retains its appearance and functionality over time. Proper care and maintenance can further extend the lifespan of the fabric chair.
Style and Design: Fabric gaming chairs come in a wide variety of colors, patterns, and designs, allowing you to choose one that matches your personal style or gaming setup. Whether you prefer a sleek and minimalistic design or a bold and vibrant look, fabric chairs offer versatility in terms of aesthetics.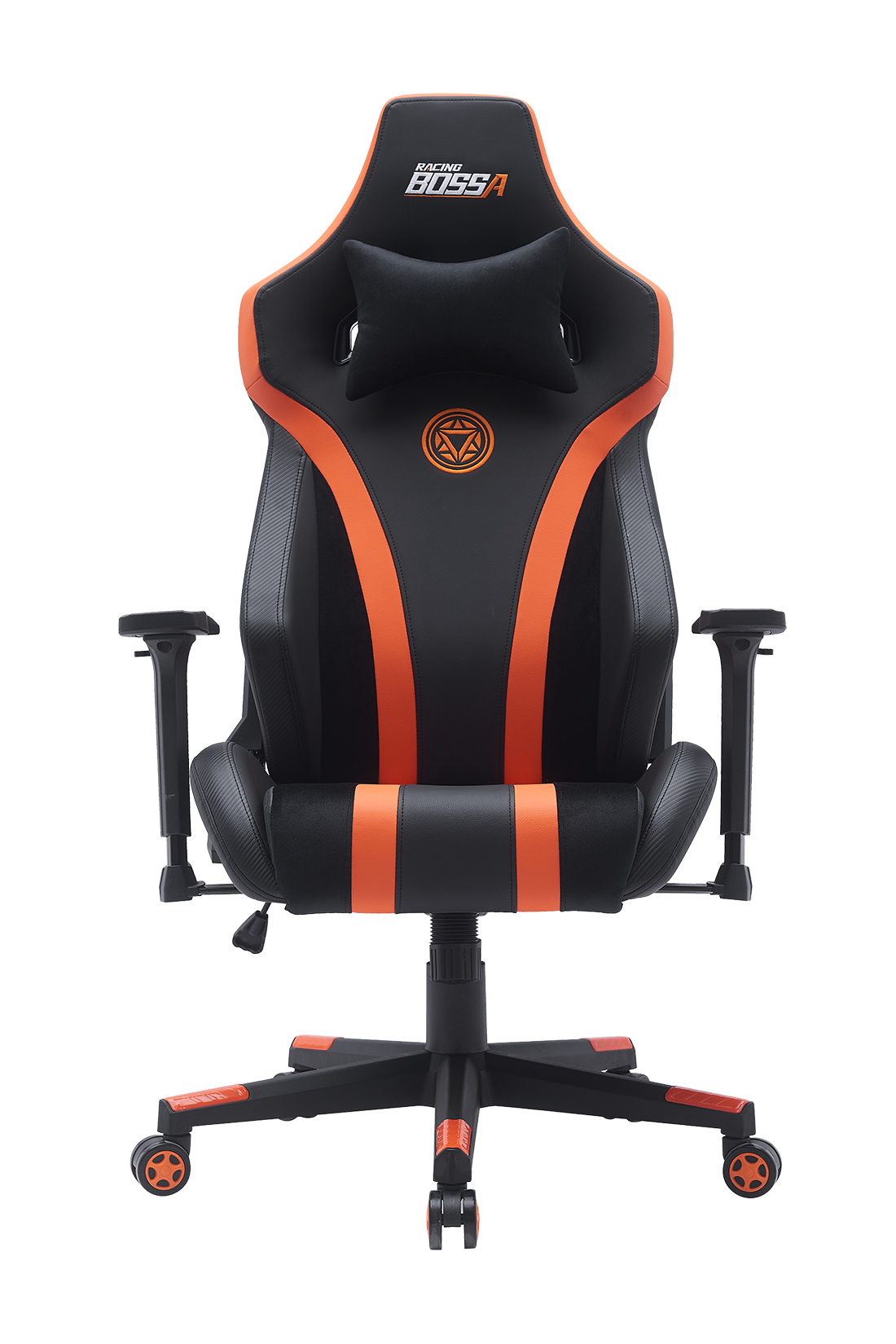 Customization: Fabric gaming chairs are often more customizable compared to other materials. Some chairs come with interchangeable or removable fabric covers, giving you the flexibility to change the color or design of your chair to suit your preferences or match your evolving gaming space.
Easy Maintenance: Fabric gaming chairs are relatively easy to clean and maintain. Most fabric covers are removable and machine washable, making it convenient to keep the chair clean and fresh. Regular cleaning helps remove dust, dirt, and stains, ensuring that your chair remains hygienic and looking its best.
Soft Texture: Fabric gaming chairs have a soft and plush texture, providing a cozy and inviting seating experience. The fabric material is gentle on the skin and offers a more tactile and comfortable feel compared to other materials like leather or vinyl.
Noise Reduction: Fabric upholstery has the added advantage of minimizing noise or squeaking sounds that can occur with other types of gaming chairs. This can contribute to a quieter and more immersive gaming experience.
Environmentally Friendly: Fabric gaming chairs are often considered more environmentally friendly compared to chairs made from synthetic materials. Fabrics can be made from natural fibers or recycled materials, reducing the environmental impact associated with the production and disposal of the chair.
When choosing a fabric gaming chair, consider factors such as the quality of the fabric, the chair's ergonomic features, adjustable components, and weight capacity to ensure a comfortable and supportive gaming experience.