4D armrests are a key feature of modern gaming chairs and office chairs, designed to provide users with a high degree of adjustability and comfort. The "4D" in 4D armrests refers to their adjustability in four dimensions. Here are the key features of 4D armrests:
Height Adjustment (Vertical): Users can adjust the height of the armrests to ensure that their arms and elbows are at the correct height relative to their desk or gaming setup. This feature helps prevent strain on the shoulders and neck.
Angle Adjustment (Horizontal): 4D armrests allow users to pivot or swivel the armrests horizontally. This adjustment is particularly useful for finding the most comfortable angle for the arms and wrists.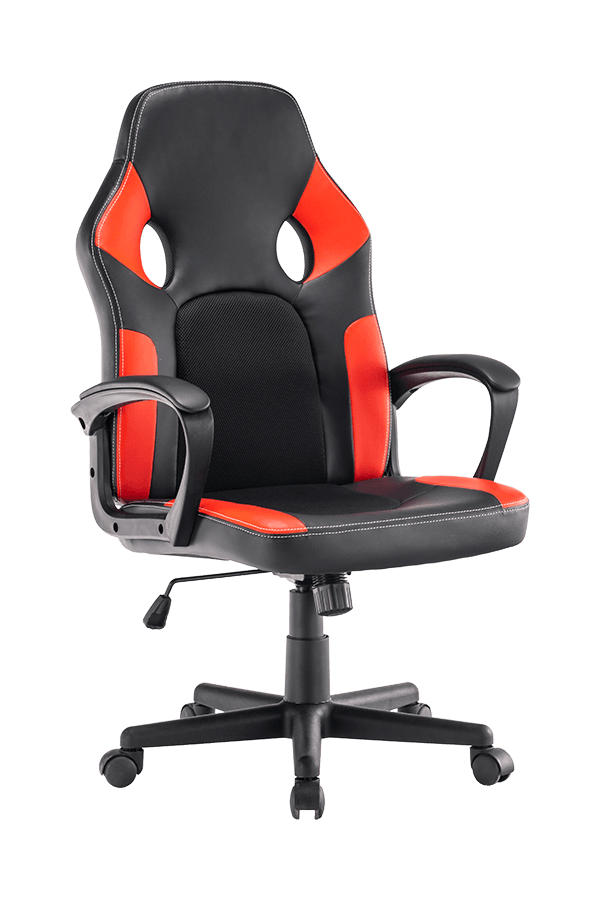 Depth Adjustment (Forward/Backward): The armrests can be adjusted forward or backward, enabling users to position their arms closer or farther away from their body. This adjustment is valuable for finding the optimal position based on individual arm length and desk setup.
Side-to-Side Adjustment (Lateral): 4D armrests can also be moved horizontally, allowing users to bring the armrests closer together or further apart. This lateral adjustment is helpful for users with different body sizes or preferences for arm positioning.
Additional considerations regarding 4D armrests include:
Customization: The combination of these four adjustability options allows for a high degree of customization. Users can fine-tune the armrests to match their unique body proportions and ergonomic preferences.
Ergonomics: 4D armrests play a crucial role in maintaining proper ergonomic posture while working or gaming. Users can position their arms in a way that reduces strain on the shoulders, wrists, and neck, promoting overall comfort and productivity.
Support: The adjustable armrests provide excellent support for the arms and wrists, reducing the risk of discomfort or injury associated with prolonged use of a computer or gaming setup.
Versatility: The 4D adjustability ensures that the chair is suitable for a wide range of users, making it a versatile choice for both home and professional use.
Comfort: These armrests are designed to enhance comfort, reduce fatigue, and support various activities, from typing and gaming to reading and relaxing.
It's important to note that while
4D armrests
are a valuable feature, the quality and range of adjustability can vary among different chair models. When selecting a chair with 4D armrests, it's advisable to test and adjust the armrests to ensure they meet your specific ergonomic and comfort requirements.