Fabric gaming chairs
are a popular option for gamers looking for comfort and a comfortable seat. They offer a softer touch and breathable fabric upholstery, making them more comfortable than traditional leather alternatives.
Breathability is a key advantage of these gaming chairs, as they won't sweat or stick to your skin like PU leather does. This is especially important if you're prone to sweating a lot or live in an area that tends to be warm.
Durability is another key consideration when choosing a fabric chair. While fabric is not as durable as PU Leather, it can still withstand some damage. This can be caused by accidents, such as spills of liquids or food, but it's not as prone to damage from pets and their nails either.
You'll Need to Perform More Maintenance:
Fabric chairs are a bit more difficult to clean than PU Leather ones. Liquids and bright colors will stain them more easily, and food stains are much harder to get rid of.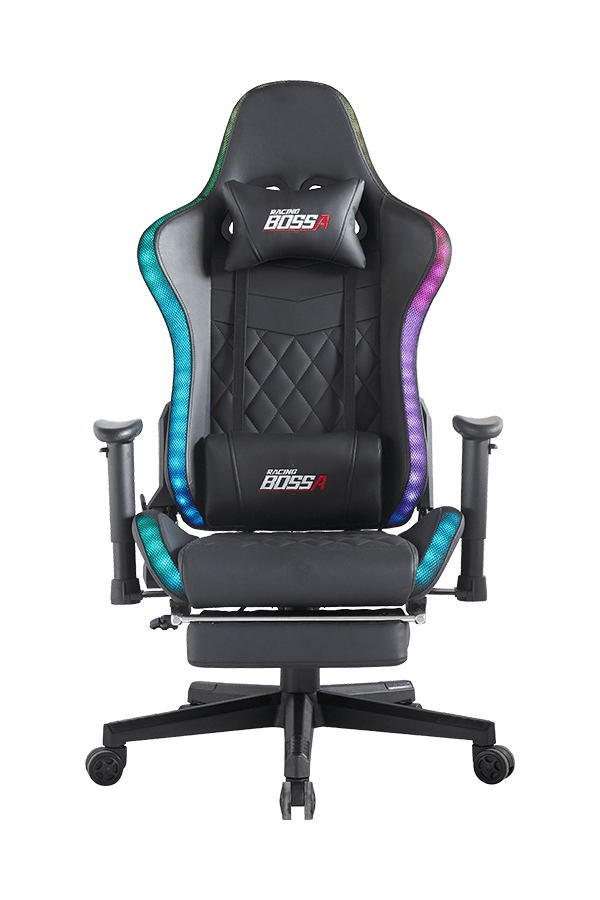 You're on a Budget:
Fabric is a relatively cheap cover material for gaming chairs, which is why it's often found in cheaper models. This makes it an excellent choice for gamers on a tight budget.
You're Not a Big Fan of Spills or Stains:
Because fabric is more permeable than PU Leather, it's not as resistant to stains and spills. So, if you tend to have drinks or snacks while gaming, you'll need to be extra careful with your fabric chair.