PU leather is an excellent option for those who want the look of real leather but are on a budget. It is durable, stain-resistant, and easy to clean.
To keep your
PU Leather Office Chair
looking its best, wipe it down with mild soap and distilled water. For tough stains, use a mixture of isopropyl alcohol and water.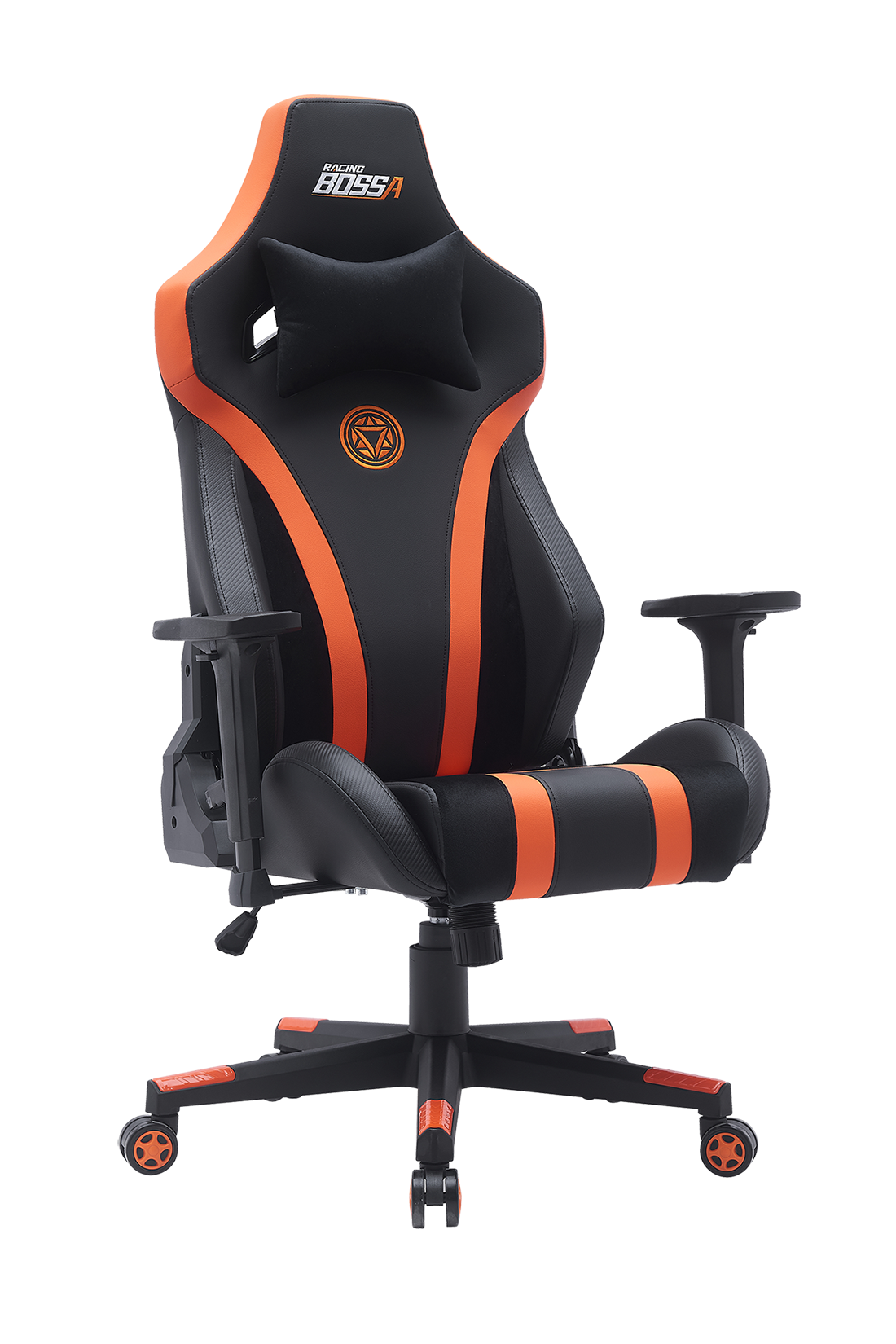 PU leather also known as faux leather is a synthetic fabric that mimics the look of genuine leather but is much more affordable. This type of office chair material is easy to clean and durable, though it does have some limitations.
For example, it is not breathable and traps your body heat, making you feel warm and sweaty after hours of sitting. It also has a plastic or chemical smell and requires regular cleaning to remove traces of persiration and body oil.
PU leather is also susceptible to sagging and punctures, which may require you to buy a new chair sooner than other materials. Despite these shortcomings, it is still a popular choice for office chairs because it looks and feels like genuine leather but costs less. However, it is important to note that a high-quality PU leather chair can last longer than genuine leather if properly cared for.
A PU Leather Office Chair will be quite comfortable to sit in, but this does depend on the material used. You want to make sure that the fabric is high quality and not some cheap, low-quality weave that will quickly wear out.
You also need to consider how breathable the fabric is. If you live in a hot region, it may be best to opt for a fabric chair rather than a PU Leather one. This is because a fabric chair will be much more breathable, and this will help you avoid sweating while you are sitting in it for long periods of time.
Another thing to consider is how easy the fabric is to clean. You want to be able to wipe it down if there is a spill or any kind of liquid on the chair. This will help you keep the chair looking clean and new for longer, which will be a major bonus if you have young kids.
Unlike real leather, PU doesn't absorb anything. That means you can game all day, drink Mountain Dew and eat Pringles, and at the end of the night, you can simply wipe the chair clean and be ready to start again. This is a great advantage over fabric gaming chairs.
However, PU can also be damaged quite easily. If you have pets, their nails can scratch up the material and leave marks. And it's not breathable, so it can become uncomfortable very quickly in warm environments. This can be an issue for people who sweat a lot. Also, if you get cheap PU leather, it can smell really bad. It can be difficult to clean as well.
If you are on a budget then PU Leather will be the best choice. It has the same look as genuine leather but will cost you significantly less. It can be a great option for those who want to keep their gaming chair looking brand new for years.
PU leather is made from split leather that has been mechanically pressed and then coated with polyurethane. It's a popular choice for those who are concerned about animal rights or just prefer to go with a synthetic material.
It is important to note that PU leather does not breath very well. This is a big problem if you live in a hot climate where you sweat a lot. In addition to that, PU leather can have a plastic or chemical smell which can be quite unpleasant if it is not taken care of. Thankfully, you can use water to test whether it is real or fake leather; genuine will soak up the water while PU will not.