Ergonomic design is essential for a
4D armrest gaming chair
to provide comfort, support, and health benefits during extended gaming sessions. Here are some ergonomic design ideas that can be incorporated into a 4D armrest gaming chair:
Adjustable Armrests:
The core feature of a 4D armrest gaming chair is its adjustable armrests. These armrests should be adjustable in height, depth, angle, and width to accommodate a wide range of body sizes and sitting preferences.
Lumbar Support: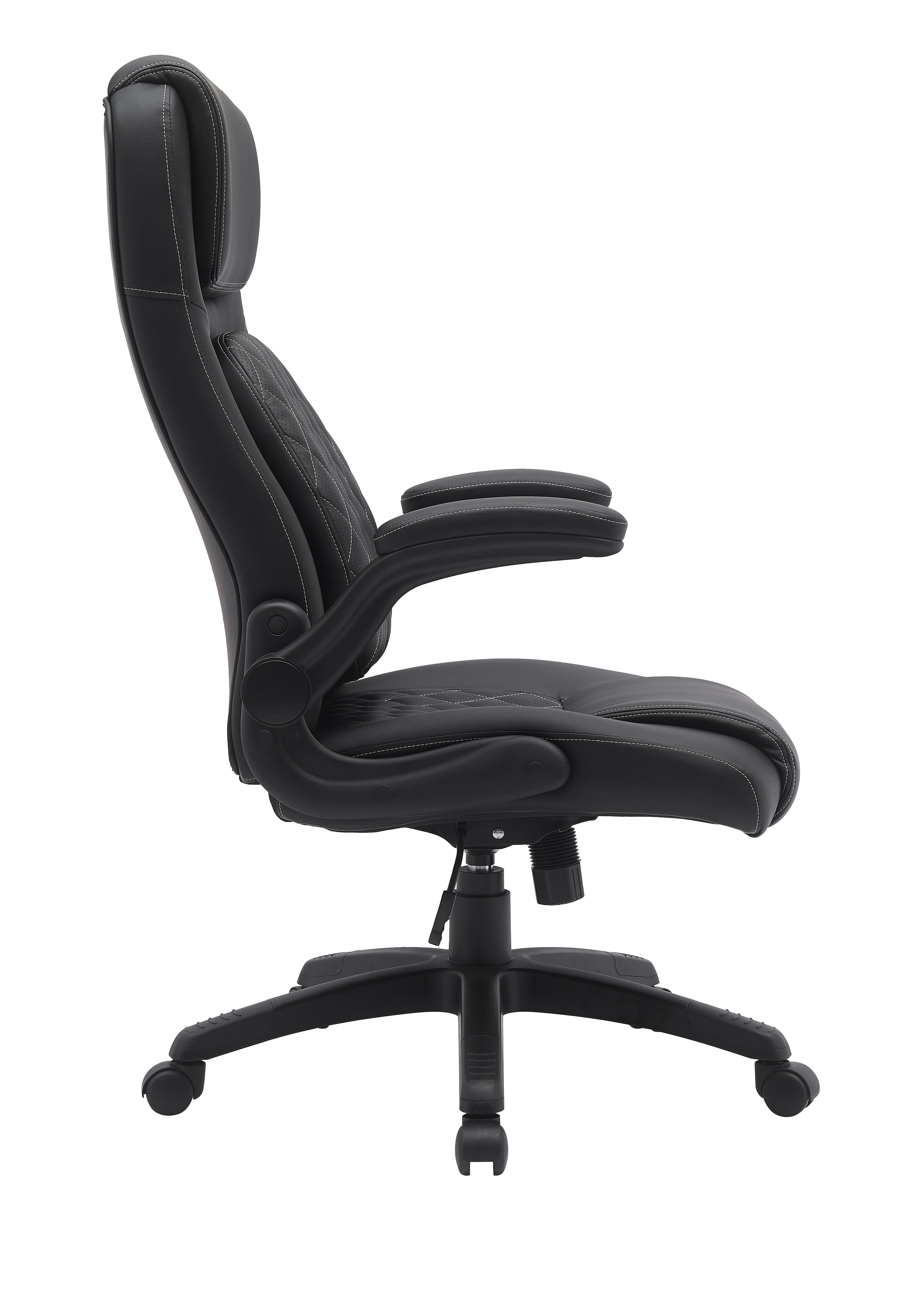 Incorporate built-in adjustable lumbar support to maintain the natural curve of the spine and provide lower back comfort.
Headrest Support:
A headrest that can be adjusted in height and angle ensures proper neck and head support, reducing strain on the neck and shoulders.
Recline and Tilt Mechanism:
Include a recline and tilt mechanism that allows users to recline the chair and adjust its tilt angle. This feature promotes relaxation and relieves pressure on the spine.
Seat Depth Adjustment:
Allowing users to adjust the seat depth helps ensure proper leg support and prevents pressure behind the knees.
Flexible Backrest:
A flexible backrest that adjusts to the user's movements encourages dynamic sitting and supports different postures.
Edge Design:
Smooth and rounded edges on the seat and backrest prevent pressure points and enhance comfort.
Breathable Upholstery:
Use breathable and moisture-wicking materials for the upholstery to prevent discomfort from heat and perspiration.
Armrest Padding:
Provide adequate padding on the armrests to support the arms and wrists comfortably.
Seat Cushioning:
A well-cushioned seat with proper foam density ensures comfort and distributes weight evenly.
Swivel Base:
A swivel base allows users to turn freely without straining their bodies.
Quality Casters:
Smooth-rolling and durable casters ensure easy movement without damaging flooring.
Height Adjustment Lever:
An easily accessible lever for adjusting chair height allows users to set the chair to their preferred level.
User-Friendly Controls:
Intuitive controls for adjusting armrests, recline, and other features make customization easy.
Sturdy Frame:
A robust and stable frame supports the entire chair structure and ensures durability.
Easy-to-Reach Controls:
Controls for adjusting armrests, recline, and other features should be within easy reach to avoid straining.
User Manual and Guidelines:
Provide clear instructions on how to adjust and use the chair ergonomically to maximize its benefits.
Warranty and Customer Support:
A solid warranty and responsive customer support add to the overall value of the chair.
Optional Accessories:
Offer optional ergonomic accessories like lumbar cushions, neck pillows, and footrests for further customization.