The material used to fill the
4D armrest gaming chair
for comfort can vary based on the chair's design, manufacturer preferences, and the desired level of cushioning. High-quality gaming chairs often use a combination of different foam types to achieve optimal comfort and support. Here are some common foam materials used in the filling of gaming chairs:
Cold Molded Foam (CMF):
Cold molded foam is a popular choice for gaming chairs. It's made by injecting liquid foam into a mold, allowing it to expand and take the shape of the mold. CMF offers a good balance between comfort, support, and durability.
Memory Foam:
Memory foam contours to the body's shape and provides pressure relief. It's known for its ability to "remember" its original shape after being compressed, which adds to its comfort.
High-Density Foam:
High-density foam is used in the base layer of the cushioning. It provides sturdy support and helps distribute weight evenly.
Polyurethane Foam (PU Foam):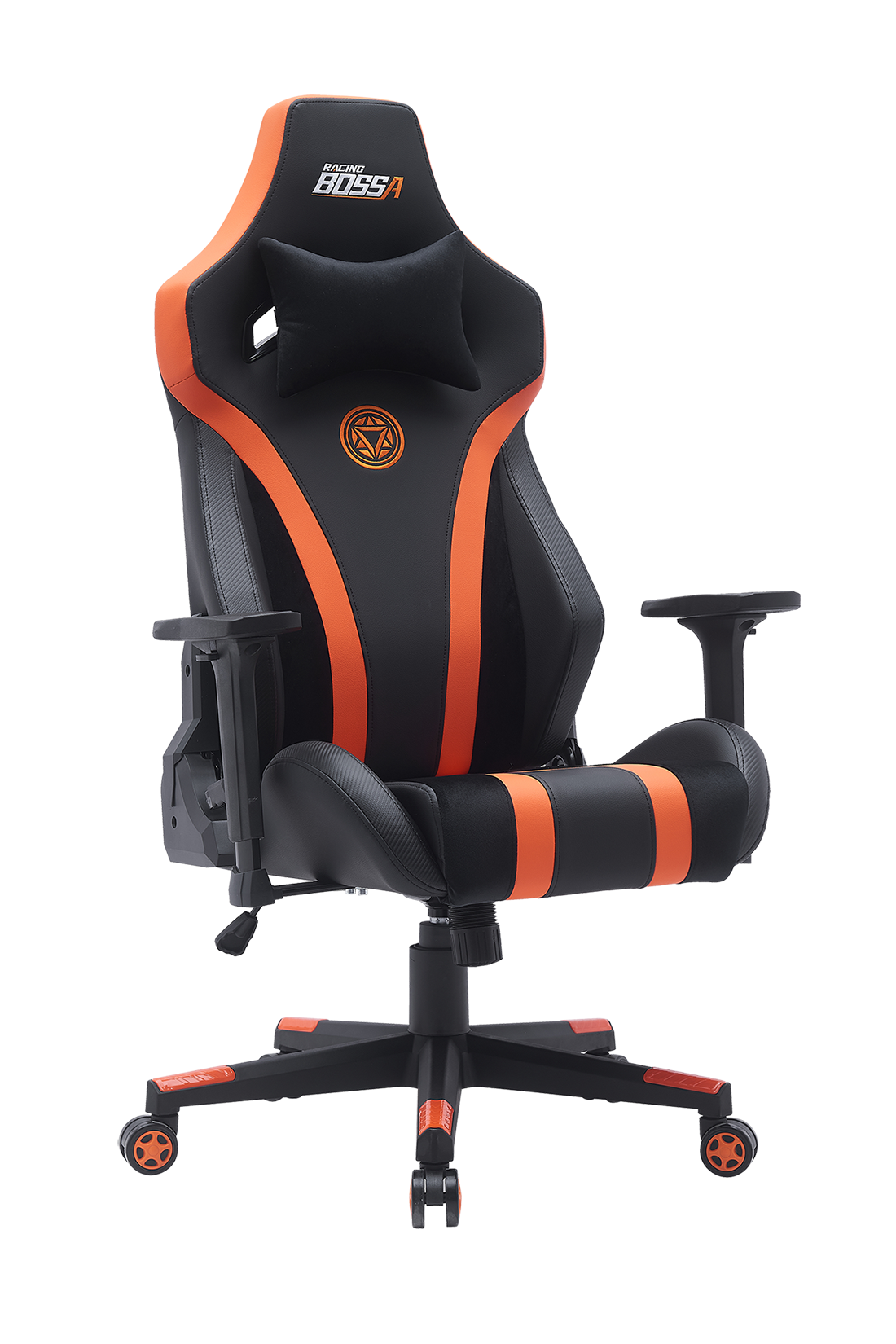 PU foam is commonly used in various furniture, including gaming chairs. It offers a good combination of comfort and resilience.
Ergonomic Shaping and Layers:
Some gaming chairs incorporate ergonomic shaping techniques in the foam layers to contour to the body's natural curves, enhancing comfort and support.
Open-Cell Structure Foam:
Foam with an open-cell structure enhances breathability and airflow, reducing the buildup of heat during prolonged sitting.
Gel-Infused Foam:
Gel-infused foam includes gel particles that help dissipate heat and provide a cooling sensation, which can be especially beneficial during long gaming sessions.
Combination Foam:
Many gaming chairs use a combination of different foam types to achieve a balance between softness and support. For example, memory foam may be used in the upper layers for comfort, while high-density foam provides a supportive base.
Foam Density Variations:
Different areas of the chair's cushioning may use foams with varying densities to provide targeted support where needed.
Manufacturers often prioritize using foams that provide both comfort and longevity. The specific foam materials used can differ among chair brands and models. High-quality gaming chairs consider factors like foam density, responsiveness, durability, and breathability to ensure a comfortable and supportive seating experience. Before purchasing a 4D armrest gaming chair, it's a good idea to review the chair's specifications and material details to understand the level of comfort it offers.