Fixed armrest gaming chairs
are typically made using a combination of various materials to provide comfort, durability, and functionality. The primary materials used in the construction of fixed armrest gaming chairs include:
Metal Frame: The frame of the gaming chair is often made of metal, such as steel or aluminum. Metal frames provide sturdiness and structural integrity to support the weight of the user and the chair's components.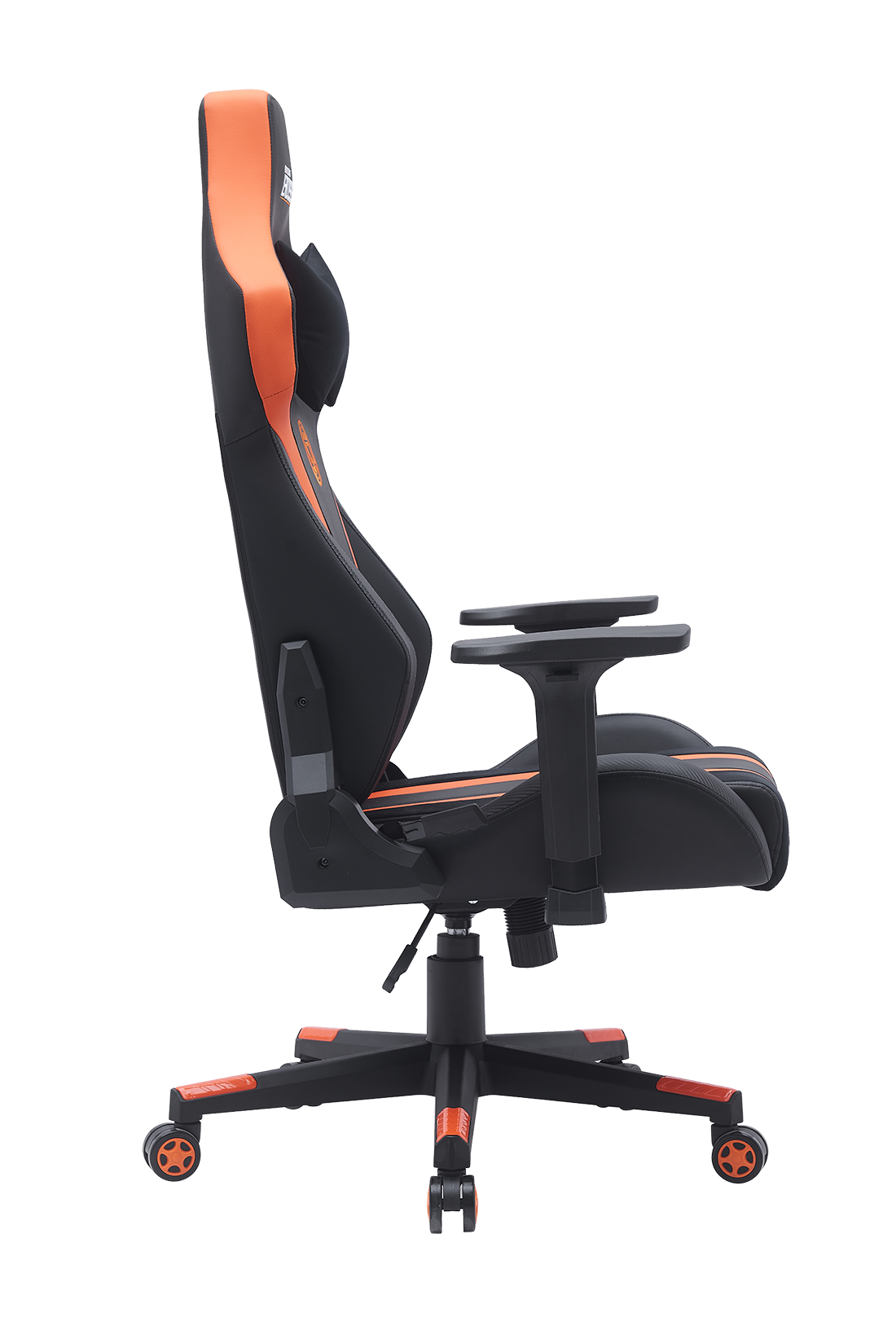 Foam Padding: High-density foam padding is used in the seat, backrest, and armrests to provide comfort and support during prolonged sitting sessions. The foam is designed to retain its shape and resilience over time.
Upholstery: The outer covering of the gaming chair is typically made from synthetic materials like PU (polyurethane) leather or fabric. PU leather is a popular choice as it provides a leather-like appearance and is easy to clean. Fabric options may include various types of breathable and durable fabrics.
Plastic Components: Some parts of the gaming chair, such as the armrests and certain decorative elements, may be made of plastic. High-quality plastic materials are used to ensure durability and maintain a cohesive design.
Wheels and Casters: Gaming chairs with wheels for mobility have casters made of materials like nylon or rubber. These materials provide smooth movement and protect floor surfaces.
Adjustment Mechanisms: The adjustment mechanisms for height, tilt, and recline are often made of metal or high-quality plastic to ensure stability and smooth operation.
Stitching and Trimming: For aesthetics and additional reinforcement, stitching and trimming materials like thread or faux leather strips may be used.
Pillows and Cushions: Some gaming chairs come with removable headrest pillows and lumbar cushions for extra support during extended gaming sessions. These pillows and cushions are filled with foam and covered with fabric or PU leather.
The combination of these materials ensures that fixed armrest gaming chairs offer a comfortable and durable seating experience for gamers and users who spend long hours sitting at a desk or gaming setup. Manufacturers may use different combinations and grades of materials to create various models, each catering to specific preferences and budget ranges. It's essential to check the product specifications and reviews to ensure that the gaming chair meets your desired comfort and quality standards.