The use of high-density foam in the cushions, backrests, and armrests of fixed arm
gaming chairs
serves several important purposes:
Comfort: High-density foam provides a soft and comfortable seating experience. The foam molds and conforms to the body's contours, distributing the weight evenly and reducing pressure points. This ensures that users can sit comfortably for extended periods during intense gaming sessions.
Support: The high-density foam offers excellent support for the body. It helps maintain the natural curvature of the spine, promoting proper posture and reducing the risk of back pain or discomfort. The support provided by the foam is essential, especially for gamers who spend long hours in a seated position.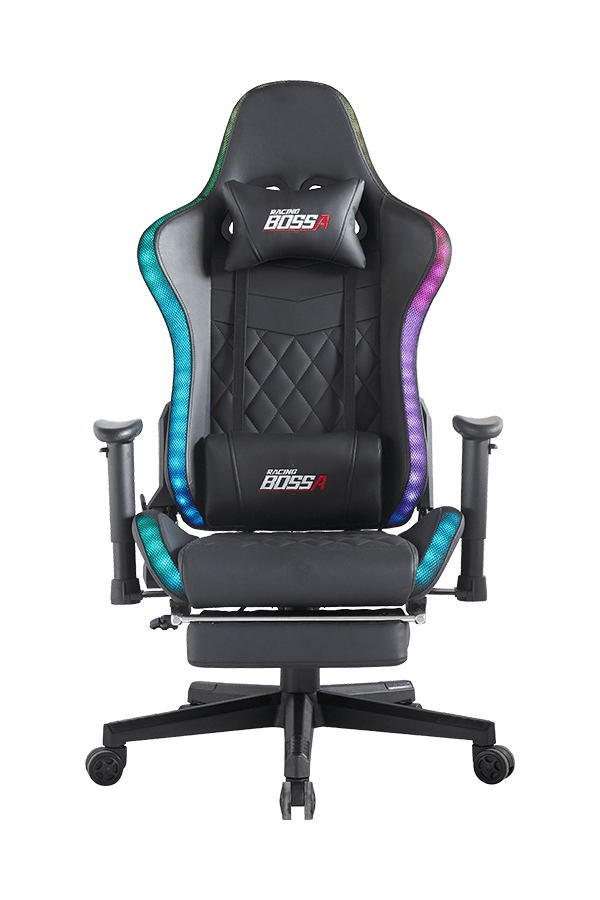 Durability: High-density foam is more durable and long-lasting compared to lower density foams. It can withstand the repeated use and pressure applied to the chair during gaming sessions without losing its shape or becoming flat. This ensures that the chair retains its comfort and support over time.
Resilience: The resilience of high-density foam allows it to bounce back to its original shape after pressure is released. This prevents the foam from becoming permanently compressed, ensuring that the chair remains comfortable and supportive for an extended period.
Enhanced Ergonomics: Gaming chairs are designed with ergonomics in mind, aiming to provide optimal comfort and support. High-density foam plays a crucial role in achieving this goal by offering the right amount of cushioning and contouring to the user's body.
Noise Reduction: High-density foam can absorb vibrations and reduce noise caused by movement or when sitting down on the chair. This feature is particularly desirable for gamers who want a quieter gaming environment.
In summary, the use of high-density foam in fixed arm gaming chairs is vital for ensuring maximum comfort, support, and durability, which are essential for providing an enjoyable and healthy gaming experience.